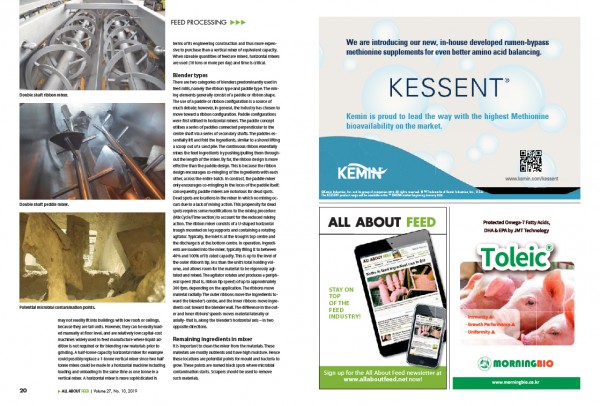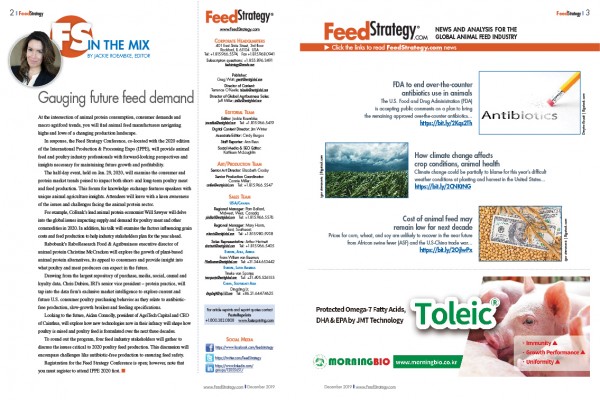 Morningbio has started to post its advertisements of product named "Toleic" on international livestock magazines- Feed Strategy(USA) and All About Feed(Europe) 
from December, 2019   
By this product advertising, we expect more of our potential customers in overseas learn more about Toleic, protected Omega-7 fatty acids product, 
and we would use this as a stepping stone to expand our exports to overseas market.
​
Toleic is the refined and highly-concentrated ethyl ester product of special fatty acids called palmitoleic acid, which is obtained from fish oil 
through the esterification, purification and molecular distillation processes. 
​
The special fatty acids, palmitoleic acids which is similar to the colostrum, DHA(Brain development) and EPA(Anti-inflammatory effect), 
they will bring the advantages like improvement of ADG, nutrient digestibility and FCR in weaning pigs.  

Morningbio pursue constant R&D investment and strict quality control to maximize customer satisfaction and for the better future of the livestock industry.