​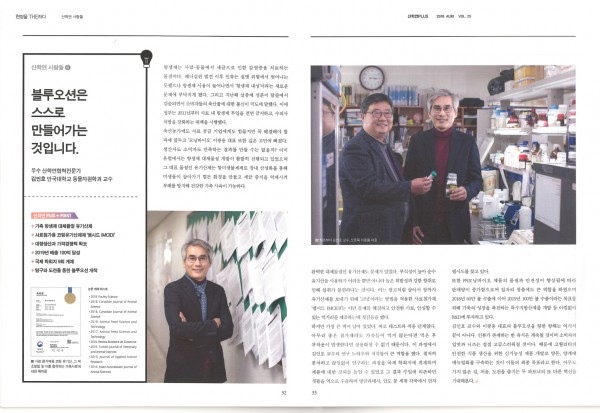 Professor In-Ho Kim of Dankook University and our president, Dr. Kwang-Yong Lee were introduced in  AURI magazine vol.25 of Korea Association of University, Research Institute and Industry.
Professor In-Ho Kim and Dr. Kwang-Yong Lee carried out mutual cooperation to proceed technical development project to improve the quality and stability of the coated organic acids 
for feed additives(Product Name: PROCID) which was developed by Dr. Kwang-Yong Lee.  
By achieving this project successfully, professor In-Ho Kim won "Prize from the minister" and selected as the best expert of Industry University Institute Collaboration in 
Hope Plus Convention held in ICC hotel in Daejeon in December, 2018.
In AURI magazine, Professor In-Ho Kim and Dr. Kwang-Yong Lee introduced the development motivation and process of coated organic acids(Product name ; PROCID) 
and explained our vision and ultimate goal in future.
Morningbio pursue constant R&D investment and strict quality control to maximize customer satisfaction and for the better future of the livestock industry.